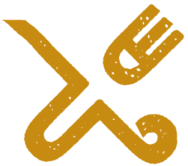 Great food and the people are truly friendly.. love this place..😇
Great Pizza!! Great service!
Great place with great people working here
Great food and nice multi-task bartender! Definitely will be back!
Tasty apps and ice cold beer! Great spot!
I've only lived in Eagle for six months and Rustix is the place to be. Beautiful interior and the outdoor patio is so spacious. Drinks and food are amazing.
Thank you so much for the wonderful barbeque chicken meal!! We had so much food and it was sooo good. We couldn't believe the amount of food...we each had 1/2 of a chicken, mixed veggies, salad, and fries. Will definitely order again!
Some of the best food in Wisconsin! By far the best food in Eagle!
One of my Favorite Bars to go too in the Mukwonago Area... Great Food, and Very Friendly Staff!
Absolutely delicious food! great staff and atmosphere!
Everything we have ordered has been above and beyond expectations! Best pizza in the area in my opinion, burgers are to die for. Cant wait to try more!
The best fish fry I have ever had...seriously. Highly recommend it! worth the wait 🙂
Burgers and sidewinder fries! Yum!!!!
Food is awesome people are super nice
We ordered fish fry for the first time last week. It was amazing. Loved the tartar sauce too. Thank you!!!!!
Delicious food, fantastic staff and owners! Fun atmosphere Friendly bartenders
Amazing food, great atmosphere & quick, friendly staff!
Fabulous Fish Fry. Outstanding Mushroom appetizer.
Amazing fish fry! I'm super picky, and this one may be the best I've ever had!
Burgers are Awesome. Have enjoyed their Cowboy burger and Stuffed mushrooms many times.
The Caesar salad is DELICIOUS! It is bigger than my head!!! The nachos are really good! The employees are so nice!!
Linda took great care of us! Food was great!
Great food & excellent service & our waitresses Mom lives in our hometown of Pembine!!!
Great time food service all excellent.